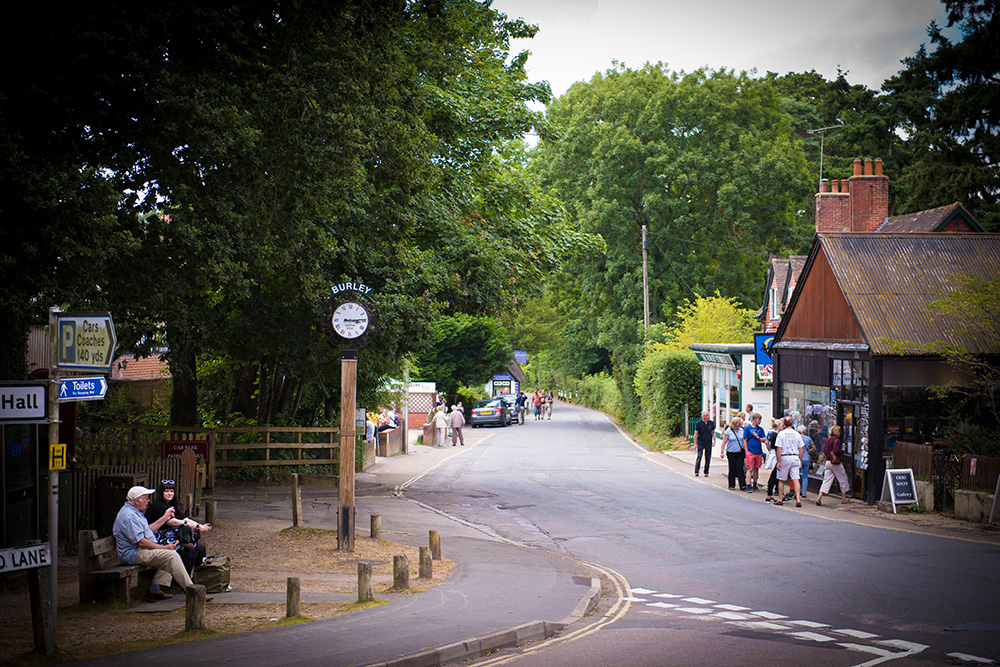 The Burley Inn is a short drive from historic places such as Rufus Stone, Beaulieu Abbey (and motor museum) and Buckler's Hard.
Not only was Burley on the main smuggling route from the port to the south, but also has a historic connection with witches (as the local shops demonstrate) indeed it was as recent as 1950 that Sybil Leek, a self-confessed white witch lived in the village.
She was often seen walking around the village in a long, black cloak with her pet jackdaw resting on her shoulder.
Unfortunately, because her attire fitted the image of a wicked 'black' witch, the locals were upset by her presence and she decided to live in America where she continued writing many books on the occult and astrology, including "Diary of a Witch".
One of the gift shops was named by her and has her picture hanging by the old Jacobean fireplace inside.